Teaching Fellowship Program
Bold's Teaching Fellowship Program prepares college graduates and career-changers to become highly-effective teachers equipped to inspire the next generation of leaders.
Build a career of impact.
Become a Bold Teaching Fellow
Our Teaching Fellowship Program is a highly-selective, school-based training program that empowers aspiring teachers with the training, skills, and experiences needed to become highly effective teachers. Ideal candidates are those who hold a commitment to improving educational outcomes in traditionally underserved communities. The Teaching Fellowship Program provides Fellows with strategic support and financial assistance to cover the cost of obtaining a New York State Teaching Certification and a Master's Degree.
Teaching Fellows hold full-time teaching positions at Bold, supporting Lead Teachers in the classroom, as well as providing small-group instruction in reading and math. Throughout their first year, Teaching Fellows take on increasing levels of classroom responsibility as they prepare to move into Lead Teaching positions in their second year. Teaching Fellows are paid a full-time salary, and are eligible for all benefits offered to any Bold employee.
EARN A MASTER'S DEGREE FOR FREE
Bold provides Teaching Fellows with strategic and financial support so Fellows can obtain their New York State Teaching Certification as well as a Masters in Education Degree. Bold will cover 100% of certification-related expenses, and provide a graduate school stipend to cover the cost of graduate school tuition for a Master's Degree.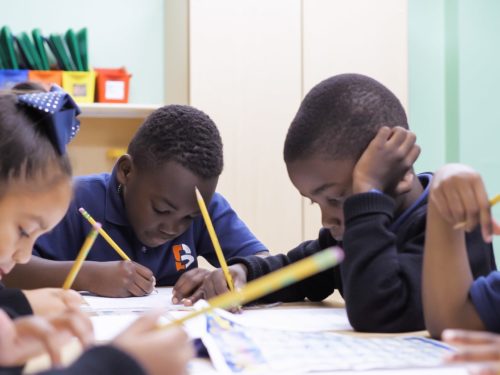 Pursue Leadership Opportunities
Upon completing the Fellowship, Fellows are well-positioned to continue developing as Lead Teachers, as well as take on leadership opportunities across the organization. Such leadership opportunities include grade team leadership, content leadership, and school leadership roles.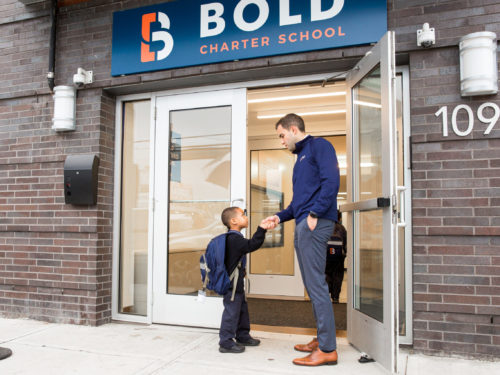 Teaching Fellowship Application Process
Bold's Teaching Fellowship is a highly-selective program, the application process detailed below ensures that strong candidates are selected for the program.
Learn About Our Model
Peruse our website, schedule a visit, and talk to current staff members to learn more about our model and culture to ensure a strong fit.
Submit Your Application
The application consists of a resume and cover letter, along with basic biographical information. The cover letter should specifically explain the qualities and beliefs that make you a good fit for the Fellowship. Competitive candidates will have at least a 2.5 GPA.
Prepare For Your Interview
The in-person interview will consist of a demo lesson, a case study, and meetings with Bold's Leadership Team. The in-person interview will also serve as an opportunity for candidates to observe our model in action.
Accept Our Offer
Once candidates accept our offer to join the Fellowship, they will begin the on-boarding process to ensure a seamless start to their Fellowship commitment. This will include meetings with Bold's Leadership Team to determine the certification and graduate school interests of the Fellow.